Accurate, Fast, Affordable
Our compliant operating procedures, technological advancements, and exceptional customer service are our competitive advantages.
These qualities have enabled us to become one of the most sought-after screening companies in the U.S. Our expertise in background screening and drug testing, combined with our precise methodology for compliance and technological functionality, ensures that PRIORITY is the right decision for your screening needs.
Implementing our secure and cost-efficient program will streamline your process and help platform your business to great success.
Below you will find some valuable information about the tremendous flexibility and functionality of our system.
Background Screening Process
A quality background screening process will aid in determining risk associated with an applicant. More and more organizations are seeking to improve safety, deter crime and violence, and promote a safe and healthy surrounding environment.
Optimal efficiency is achieved with confident decisions made. It slows productivity, increases the number of accidents, decreases employee morale, and cuts into the profitability of a company's bottom line.
Advantages of Background Screening:
APPLICANT TRACKING SYSTEMS
At PRIORITY, we have established collaborations with a diverse range of Applicant Tracking Systems. Our objective is to support you in making most intelligent hiring and employee management decisions. Our integrated solutions can help you cut down on hiring expenses and speed up the recruitment process.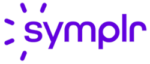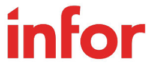 Live client relations specialists carefully review the content and complete every report request by positively matching the applicant's identity to the record before returning it.
This human element brings value to our client's, assuring accuracy with the layer of personal review and data scrub. Thus, leading to client's receiving an accurate report, from a highly personalized controlled environment.
The final background check is fully compliant with Section 613 of the Fair Credit and Reporting Act (FRCA) and contains verified information that companies can use with confidence during the applicant screening process.
Frequently Asked Questions
We've compiled a list of frequently asked questions to provide you with quick and easy answers. If you still have any questions that aren't covered in our FAQ's, please don't hesitate to contact our friendly customer service team. We're always happy to help you with any questions you may have.